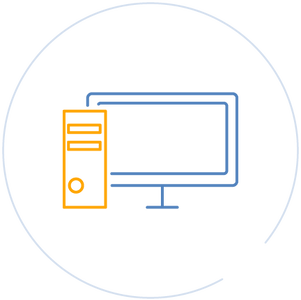 IT ASSET MANAGEMENT
Intelligent management of your IT assets and infrastructure to drive the productivity of your office staff Finding an IT vendor to provide basic technical support for your offices in china is easy. But it's almost impossible to find a partner who helps you manage your IT operations strategically to control costs and maximise efficiency.
Our IT services go beyond troubleshooting and technical support. We help you to develop strategies to manage your IT assets carefully and systematically to support your staff and maximise their daily productivity.
SERVICES IN DETAIL:
General help desk
• contact via telephone, email, chat engine, via on-line support center during working hours. Primary services are provided remotely. Will work on-site as needed.
• IT equipment and software trouble shooting, maintenance and support. Including desktops, and IT infrastructure.
IT administration
• email server administration (on boarding and exiting process. General admin).
• admin of other accounts as may be needed from time to time.
IT management
• equipment life cycle management (establish policies, maintaining inventory, managing warrantees, purchase management).
• software management (establish policies, maintaining inventory, software updates, ensure licenses are up to date, purchase new licenses as needed).
• management and coordination of equipment warrantee and repairs if needed..
• management reporting.
• assistance with contingency planning.