Our service delivery methodology can be distilled into one principle: when it comes to ERP or other business software system implementations, there are no shortcuts. ERP projects require careful management and planning. Our extensive experience of ERP implementations, and our extensive continuous research of ERP project best practices shows again and again that ERP implementation can only be assured of success if each of the following steps are taken: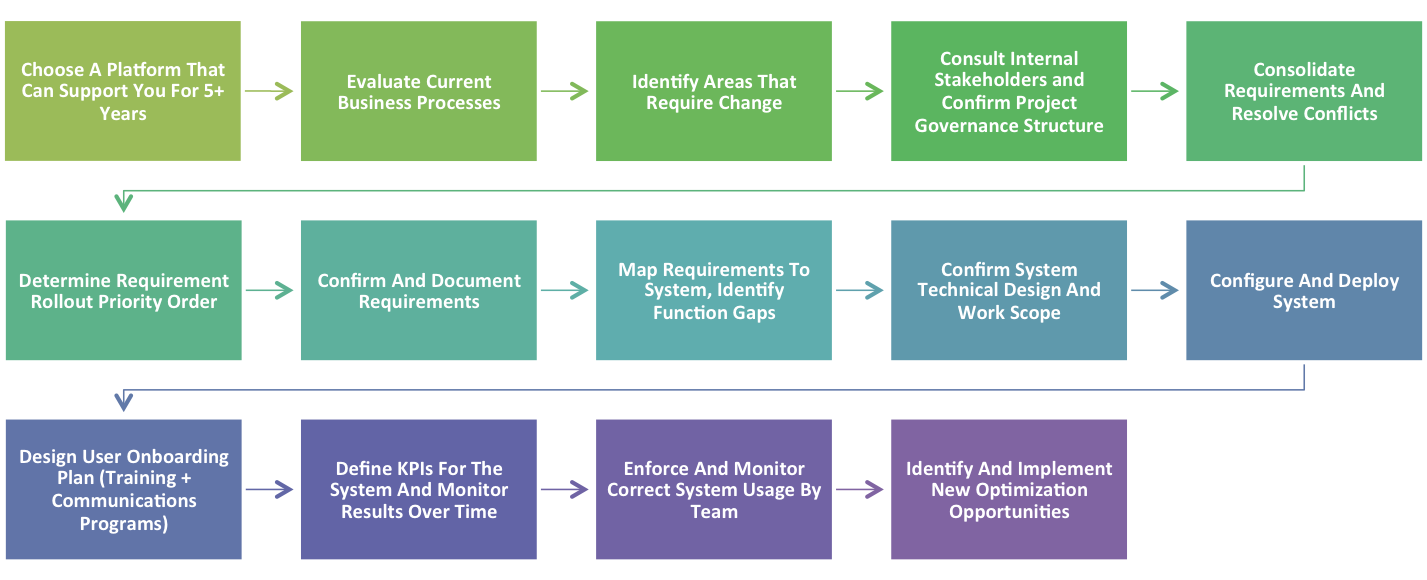 This standardized approach is a template that all companies should follow when deploying a new system. However, even though this is a standard template for implementation, our services are not one-size fits all. Our approach is instead to provided a tailored combination of services so that the workload for implementing ERP is shared intelligently with each of our customers, according to their unique level of available resources (budget, technical staff, experienced in-house ERP project professionals etc.)
To take a few examples, some companies with large technical teams that have extensive experience implementing ERP systems may be able to take responsibility for the majority of tasks outlined in the diagram in-house, while other companies that have no experience of ERP projects may benefit from a more comprehensive services package, including requirements building and end-user onboarding program design.
Our company mascot is the Triggerfish, a highly resilient animal that's used to surviving in rough waters. We like to think of ERP implementations as a voyage of discovery. The rewards at the end of the journey are considerable, but sometimes you need to brave a few storms along the way! Over our years helping companies to rollout ERP solutions in China and around the world, we've noticed several types of fellow travellers that have required different levels of support. We try to tailor our services to meet the unique needs of customers that fit each of these profiles.
What kind of seafarer are you?
Maiden Voyage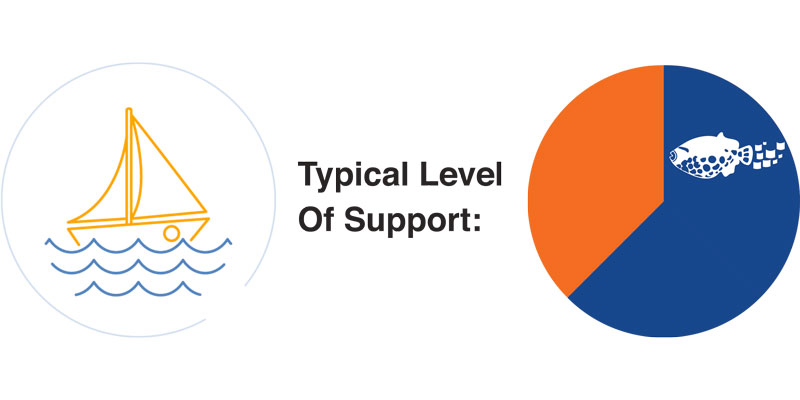 •This is your first ERP project
•Your team is not accustomed to digitized business management processes
•No previous experience of ERP project management or daily use.
•Limited practical exposure to the challenges and risks of an ERP implementation
•No previous experience of onboarding a team to use a mature ERP system
•Need the support of someone who has been through the storms and brought their boat to land
Veteran of the Seas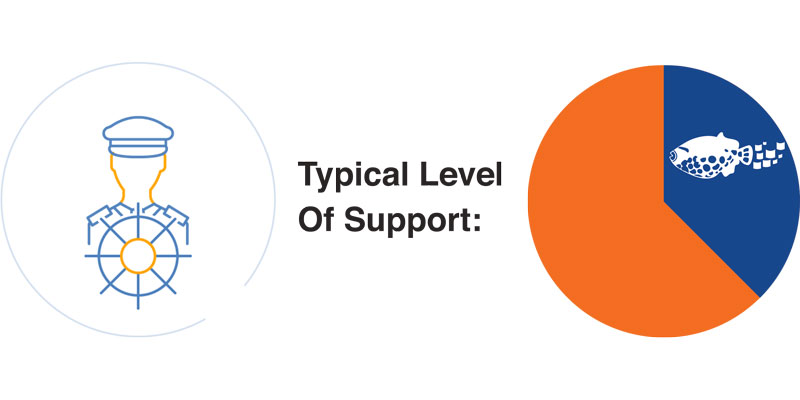 •You have navigated the rough seas of one or more ERP implementations in the past
•You have the knowledge and experience to build detailed requirements for a mature ERP system
•You have the experience and ability to re-engineer your processes and design internal staff onboarding programs
•You have a vision for the system and need a partner to help you build it and complement your existing expertise
Captain with a Large Crew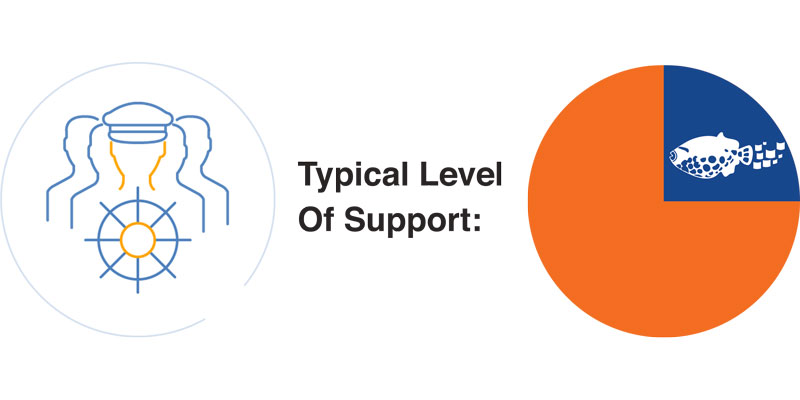 •You have large in-house team with strong technical capabilities
•You have experience of deploying and integrating complex business systems independently without significant external support
•You have clear goals for the system and how it fits into your technology strategy
•You need an "extra hand on deck" with specialist knowledge to support your team with a NetSuite rollout
Based on these profiles, the level of support typically offered at each stage of an ERP project implementation can be broken down as follows: