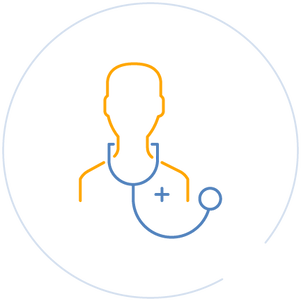 NETSUITE SYSTEM HEALTH CHECK
A comprehensive audit of your system to discover issues and ensure the viability of future project phases If you have already implemented NetSuite and are considering us as a service provider, we strongly recommend an initial system "health check" to ensure that your system has been configured according to best practices and in line with your business goals. This initial check can maximise the effectiveness of subsequent support, training and system configuration services and can help you to plan and prioritise future NetSuite initiatives with a clearer view of the issues that require attention.
HOW WE AUDIT YOUR NETSUITE SYSTEM
INVESTIGATION
To deliver the most effective services to you, it is essential that we achieve a deep understanding of your business and the setup of your NetSuite system. This deep dive covers your NetSuite system configurations, your business processes and all relevant documents to uncover the true source of any issues
SYSTEM
It is vital for us to understand the precise configurations of your system. It is common for poorly implemented NetSuite systems to rely heavily on coded scripts that create system instability, when a solution using NetSuite's standard workflow configuration tools should have been used instead. This audit helps us to understand whether your system needs to be "cleaned up" and re-implemented according to best practices
PROCESSES
It may be the case that your previous partner did not identify the most effective processes to map to NetSuite to support your business. We document and analysis your business management processes from end to end, to identify whether process re-engineering is required in a later phase.
DOCUMENTS
It is important to understand whether the system is configured according to the requirements of your original documentation; moreover, it may be the case that the documents prepared by your previous vendor were of poor quality and were not useful tools to build your system requirements. Reviewing your documents will help us understand whether further requirements discovery and solution design is necessary.
INITIAL VS CURRENT BUSINESS REQUIREMENTS
Businesses that are growing quickly frequently realize that the requirements of 2 years ago are no longer relevant to their current business needs. We can help you understand how to optimize NetSuite to support your current and future requirements and provide a basis for growing your business using an efficient and well-managed system.
END USER INTERVIEWS
It is vital to understand the daily challenges experienced by the end users of your NetSuite system. Sometimes perceived challenges to using the system are due to the fact that your users are unaccustomed to the new way of working; other times, they are symptomatic of a problem with the setup of the system, or the business processes that were mapped to it. End user interviews are a vital aspect of our system audit process and help you understand the true impact of any system inefficiencies on your entire business. ​
DIAGNOSIS
Following the investigation, we will provide a detailed report that highlights all the issues uncovered and the steps needed to resolve them. The report comprises a detailed analysis of your system, business processes and end-user experiences of using NetSuite so far.
FINDING THE TRUE SOURCE OF THE PROBLEM
Sometimes it can be a challenge to understand exactly why your system is not working in the desired way. Frequently, a system issue may in fact be an issue related to insufficient user training, while a system bug may actually be the result of a poorly designed business process mapped to NetSuite. Through a comprehensive audit of your system, we can help you discover the real truth behind the challenges you are facing and design action plans to help you address these issues effectively.
ACTION PLAN
Is CPR Needed?
Companies for which technology is a key competitive advantage may be at significant risk if their ERP system is not performing according to expectations. If the diagnosis is critical, we will provide an action plan for resolving issues that takes into account the urgency of your requirements and allocates resources to help you resolve your system's issues in the shortest time possible.
Short Term Fixes & Long Term Planning
Companies that are experiencing system issues that do not pose a significant threat to the near term health of their business may benefit from a longer term action plan to resolve non-critical issues and control near term costs associated with re-implementation. Following our system diagnosis, we will help you plan further implementation and optimization projects based on your level of urgency and order of priority.
Implement From Scratch Or Optimize?
Depending on the quality of your implemented system, it may be possible to perform some simple optimizations and resolve the major issues you are facing. It may also be possible that it is simply too complex to re-engineer your system to suit your processes due to complex and unstable scripts, and it is more cost effective to re-implement your system from scratch. We will provide recommendations based on careful analysis that help you address all issues and strengthen the viability of your system for the foreseeable future.